Powerful Client Management
Use a powerful client management tool that is feature rich, low cost, and requires no monthly fees. It was designed from the ground up by one small business owner to serve the needs of service businesses. This solution is really excellent for all kinds of service businesses. I demonstrate it's use in a chiropractic practice below to show how well it handles complexities like billing insurance. So whether you're a therapist, an attorney, a body worker, or an artist, you can benefit from the system. The configuration I show above is targeted at chiropractors because that shows how well the system can handle complexities like insurance billing.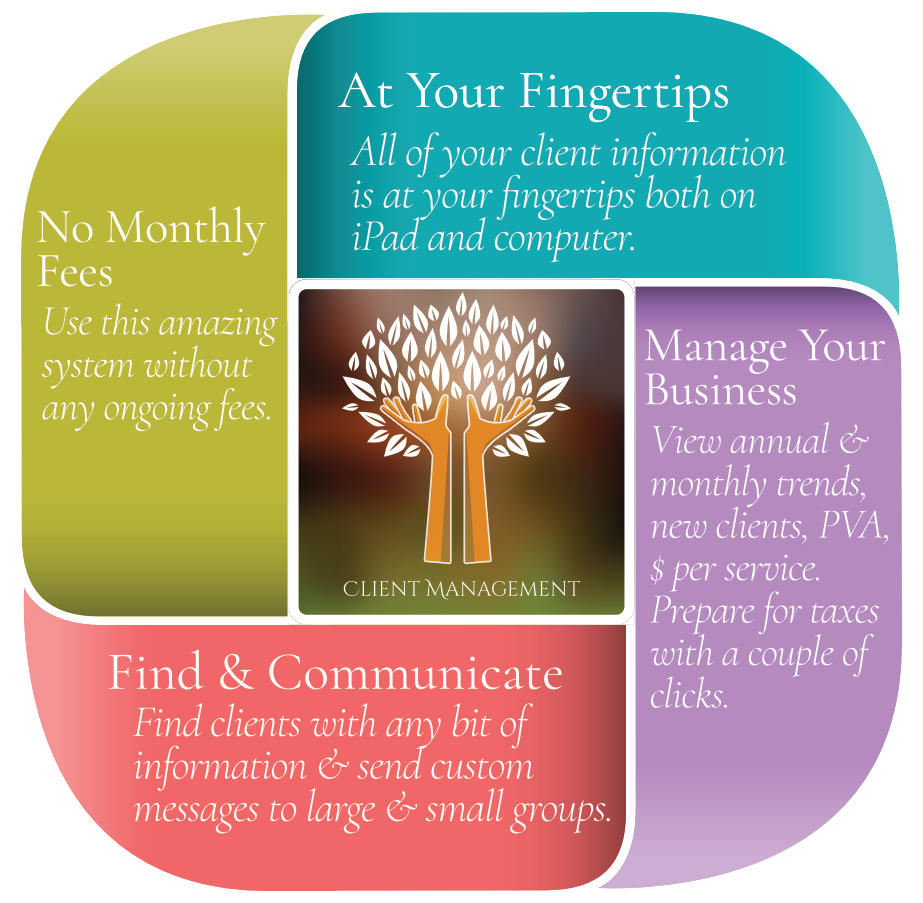 Core Features
This solution tracks all of your client data, bills insurance, produces invoices, allows you to go paperless by storing all kinds of files within the system. It empowers you to create communications to micro groups of your clients to keep them engaged.

If you're a chiropractor, you can store patient paperwork and X-rays in the solution. If your business is designed around other services, you can easily store all kinds of information in the system. Instead of storing X-rays in the solution, you'd be storing notes, final legal documents, pictures of the art you delivered, or a copy the media you delivered to your clients. You can even store audio & video that you've created for clients in the solution. Contact me to discuss how the solution could be customized for you.
This solution is incredible! We were overwhelmed by many other databases, which were outrageously expensive with many features that are unnecessary for our practice. Greg Knollmeyer provides a powerful and flexible database through his technical skills, expertise and extensive knowledge of the needs of today's chiropractor. We are able to keep up with payments, record notes digitally, keep X-rays and patient info, provide invoices and even super bills with this system. The video support walks you through the database with ease and simplicity and Greg provides phenomenal customer support. We cannot say enough how much we love this system!